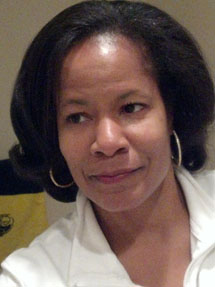 ver since my youth in high school, I have wanted to help people. In fact, in my high school annual book, I wrote that my goal was to be an activist on the part of people. After graduating from college, national corporations extended job offers. I gave them thoughtful consideration, but I knew that my journey would take me in another direction. As a result, I attended law school at The Ohio State University. Ultimately, after working several years for the Ohio Attorney General's Office handling labor law cases and worker's compensation cases, I set out on my own course and established Clark Law Office.

Clark Law Office opened July 22, 1995 at the Connor Building on the southwest corner of South High and Rich Streets in downtown Columbus, Ohio. I started out as a general practitioner, but through the years I have become known for handling criminal cases. This includes cases that have put me on national television all the way down to simple speeding tickets. As a result, I have handled all types of felony and misdemeanor criminal infractions. I must admit that my favorite type of case are those where I defend people who are accused of driving while drinking—DUI cases. I know that my clients may be ashamed of the offense, but I like putting their minds at ease as we together try to find the best outcome for them at the level that they can afford. In all of the criminal cases that I handle, I apply skills that I learned from Gerry Spence's Trial Lawyers College near Jackson Hole, Wyoming, back in 1998. Since 1999, I have served as a staff member at the College.

So it is against this backdrop that I wish to represent you if you find yourself in need of a criminal defense attorney or have been charged with DUI.
You may read more about Attorney Toki Clark at the Columbus Bar Association's website.
PLEASE ALLOW ME TO REPRESENT YOU!